Blackstone Valley has farmers markets offering excellent & fresh food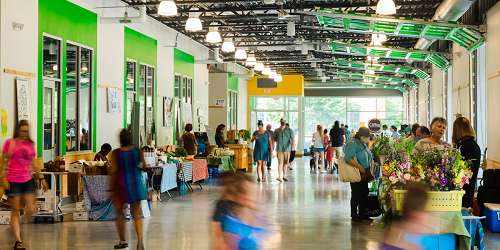 By the tennis courts at Slater Park, 410 Newport Avenue Pawtucket, RI Phone:
This northern Rhode Island community market is held in a shady area by a serene river. Local farms and bakeries gather on Sundays to display and sell their yummy goods, and there is a huge variety! There is plenty of parking, and the market is close to a bus terminal. Pay with cash or credit card.
2017 Dates and Hours: July 9 to October 29, Noon-3pm.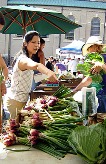 Thundermist Health Center, 450 Clinton Street Woonsocket, RI, 02895 Phone:
Located beside the St. Ann Arts and Culture Center, the market has grown into a mainstay for residents of the city looking for the freshest foods around. Selling fruit, vegetables, herbs, honey and maple syrup, dairy, meat, flowers, beverages, jams and jellies, baked goods, etc. Pay with: cash, Fresh Bucks, Food Stamps/EBT, WIC, senior coupons, credit cards.
2017 Dates and Hours: Tuesdays 3-6pm. Open July 4th!