Blackstone Valley has lovely forests, parks, for walking and hiking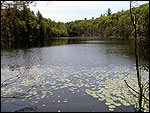 Providence Pike North Smithfield, RI, 02896 Phone: 401-949-5454
The headwaters of the Woonasquatucket River rise is on the 235-acre woodland. Three small ponds and a variety of deciduous and coniferous trees provide diverse habitats for wildlife in this area of Rhode Island that is perfect for walking when you're looking for an outdoor activity. Take I-295 to Exit 8B (Route 7 North). Follow Route 7 North; bear right on Providence Pike. Go across at light at routes 5 and 104. Refuge is one-half mile on the left, the first left after the Primrose Fire Station. Information: www.asri.org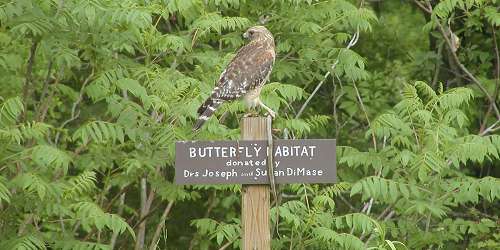 12 Sanderson Road Greenville, RI, 02828 Phone: 401-949-5454
This 120-acre refuge houses the Audubon Society of Rhode Island's headquarters. The refuge has fine stands of pines, a pond and a brook. The headquarters has a library, gift shop, and a bird-feeding station, making this a great destination for walking around and enjoying the outdoors when you're looking for things to do in Rhode Island. From I-295 take Exit 7B onto Route 44 West. At fourth set of lights, turn left onto Route 5 (Sanderson Road). Turn left at second driveway into the parking lot.
This walking route takes pedestrians along some of Pawtucket's most familiar buildings, landmarks, and waterfront of the historic Blackstone River Valley. Several walks are described at the website below, along Roosevelt and East avenues and near McCoy Stadium; there is no beginning or an end to these paths; they are all interconnected, and provide a great outdoor thing to do for families on vacation. Information: http://1.usa.gov/14A20QO
The village of Slatersville, in the town of North Smithfield, is the pure image of a New England village: neat houses and white picket fences are arrayed along quiet streets, radiating from the town common and Congregational Church. Slatersville is recognized as America's first planned industrial village. The heart of the village is the large, stone Slater Mill. A walk here is delightfully picturesque and also a stroll through America's industrial history when you are looking for things to do one afternoon in Rhode Island. Information: http://bit.ly/XFppfr
2 Manchester Print Works Road Lincoln, RI, 02865 Phone: 401-723-7892
Inland park with freshwater swimming, boating, trails, horseback riding
Plenty of trails in the woods and around the lake at this forested state park an easy drive from Providence. Trails are multi-use, welcoming walkers and hikers, mountain bikers and horseback riders. Designated horse trails are separate from multi-use trails.
Map of Lincoln Woods State Park (PDF)
See full description of
Lincoln Woods State Park.
This historic village is a fun, easy stroll through small-town America. Main street has funky antique shops, specialty stores, penny candy, Browns and Hopkins Store, Cyrus Cooke Tavern, old mills, and restaurants. The village is host of the annual Glocester Ancients and Horribles Parade on July 4. Go shopping, or just go walking and stroll around town and enjoy the scenery.
Information: www.glocesterri.org/tour.htm