Block Island has lovely trails for walking and hiking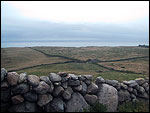 Cooneymus Road Block Island, RI, 02807 Phone: 401-949-5454
Coastal grasslands set on the bluffs above the Atlantic provide habitat for raptors and passerines. Walk from entry on south side of Cooneymus Road near West Side Road intersection.
North End of Corn Neck Road New Shoreham (Block Island), RI Phone: 401-466-3200
This lighthouse is on the grounds of the National Wildlife Sanctuary, which contains walking and hiking trails. No tower access. Reaching the lighthouse requires walking for about 20 minutes from the parking area on a sandy beach.
Hours: Thursday-Monday, 10 a.m.-4 p.m.; closed Tuesday & Wednesday and on rainy days
Information: http://bit.ly/153Bq2E
Block Island has 25 miles of trails of easy-to-moderate walks. Find maps at the Chamber of Commerce's Visitor Center at the Block Island Ferry. The
Nature Conservancy
at 352 High Street has maps for the Greenway Trails.
Clayhead Trail
. Clay Head Preserve covers the Clayhead Bluffs and the northeastern end of the island.
Fresh Swamp Preserve
is fields and shrub meadow surrounding a pond.
Hodge Family Preserve
is 25 acres off Corn Neck Road and connected to the Block Island National Wildlife Refuge.
Rodman's Hollow
is a basin with rolling hills and vistas. In the spring come see see the dazzling Shad Bloom.
Nathan Mott Park and Turnip Farm
is a hilly hike with great views to the west and south.
Clay Head Preserve
Corn Neck Road Block Island, RI Phone: 401-446-2129
The Clay Head Preserve traverses some of the most spectacular scenery on the eastern seaboard. The trail runs east toward the ocean about one-third of a mile. Soon you will reach an intersection in the trail. If you turn right, you will end up on the beach. Turn left and the trail winds up above the clay bluffs for which this area was named. At the top of the incline, follow the trail along the bluff. Periodically you will see trails on your left heading away from the ocean; this part of Clay Head is known as the maze. These intertwining trails are unmarked and are perfect for hours of wandering when you want to enjoy the outdoors.
Directions: Look for a post marker on the right side of Corn Neck Road about two miles from town. Turn right down the dirt road and drive about one-third mile to a parking area and see the Clay Head sign.
Information: http://bit.ly/15iYOvM
Block Island Nature Conservancy
Formed by glaciers nearly 10,000 years ago, Block Island features a diverse array of habitats. Birds stop here while migrating in the spring and fall along the Atlantic Flyway. There are approximately 25 miles of walking and hiking trails on Block Island open to the public, free of charge. See website for overview of trails, directions, and resources.
Information: http://bit.ly/FPYM3m
This 230-acre glacial outwash basin, located in the southwest part of the island, is considered the birthplace of conservation on Block Island. Walk down Black Rock Road off of Cooneymus Road. About 0.25 miles down on your left, you will see a wooden gate and turnstile marking the trail entrance. Bear left, where the trail splits to traverse the bottom of the Hollow (where you can also access a trail leading to Fresh Pond); bear right to ascend a knoll with a wonderful panoramic vista. The trails intersect again to return to Black Rock Road. If you turn left and continue down the road, you can access the beach via a trail down the bluff.
Directions: Turn onto Walk down off of Cooneymus Road. About 0.25 miles down on the left there is a turnstile at the head of the trail. The trail soon splits. Bear left to traverse the bottom of the Hollow; walk right to ascend a hill with a giant vista.
Information: http://bit.ly/17sfqhi