Newport features spectacular beaches and ocean views
Newport beaches are plentiful, with some like Easton's Beach (First Beach) within walking distance of Newport's downtown. Breton Point State Park and its beach are known for great kite flying. The beaches along Ocean Drive attract surfers and windsurfers year-round. Fort Adam has a bathing beach in a historic setting, because of the fort and because of the Newport Jazz Festival and Newport Folk Festival, held here. The Newport region includes Middletown and Jamestown Island, where Beavertail State Park offer a lighthouse and rocky shoreline -- great for exploring tidal life.

On Bullock's Cove, off Metropolitan Park Drive Barrington, RI Phone: 401-253-7482

Seaside Drive Jamestown, RI Phone: 401-423-7229

This tiny town beach has lots of seashells and rocks and not much sand, so bring shoes. Great for beach combing and sunset walks. Parking is on first come, first serve basis. No lifeguard on duty.
Season/Hours: Dawn – dusk
Fees: May 15 - October 15; $30 per season for non-residents.

Ocean Drive Newport, RI Phone: 401-847-2400
Historic fort property hosts picnics, swimming, fishing, historic reenactments, sailing
This park has a salt-water swimming beach. It is handicap accessible, and there are restrooms with showers. Admission and parking are free. See
full description
of Fort Adams State Park.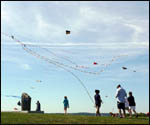 Ocean Drive Newport, RI, 02840 Phone: 401-847-2400
This is a rocky -- not sandy -- beach. Fun for exploring tide pools and watching seabirds and doing nature photography. Kids love the tidal pools. See full description of
of Brenton Point State Park
.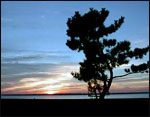 50 Asylum Road Bristol, RI, 02809 Phone: 401-253-1611
This sandy, gravelly beach is across from Colt State Park, and has a large grassy expanse with a playground and picnic tables. This beach has shells and large pebbles, and is mainly popular for its sports facilities. Ample on-site parking is available. Lifeguards on duty during the summer.
Amenities: Basketball court, soccer fields, skateboard park, tennis court, playground, ball fields, roller hockey arena, snack bar, picnic site, restrooms, 6 mile fitness trail.
Season/Hours: May – October, dawn – dusk
Fees: $6-10

This small beach has a gentle slope and clear, calm water, making it safe for kids. Fishing off the pier is popular. Located at the southern end of Water Street, on the Warren River.
Amenities: Restrooms, picnic site, fishing pier, playground.
Season/Hours: Summer, dawn – dusk
Fees: Free admission. Parking, $5; lot under construction, visitors must find street parking.

Third Beach Road Middletown, RI Phone: 401-846-2119
This small, peaceful stretch of beach is in a cove, so it has calm water and is ideal for windsurfing. Third Beach is down the road from Second Beach in Middletown, and includes 4 beaches, 2 of which are semi-private. A great spot for exercise and swimming.
Amenities: Public boat ramp, restrooms, paddleboard and kayak rentals.
Season/Hours: Summer, dawn – dusk.
Fees: State fees apply (see top of page).
175 Memorial Boulevard Newport, RI, 02840 Phone: 401-845-5810
Newport's largest ocean beach adjacent to the start of Cliff Walk. Family Night with live band every Tuesday, and Children's Night with entertainment every Thursday in July and August. About a 15-minute walk from downtown Newport or a 5-minute bike or taxi ride. First Beach is usually crowded, and always great for families.
Amenities: Chair/surf board/boogie board/umbrella rentals, playground, picnic site, snack bar, beach store, restrooms, showers, outdoor skateboard park, carousel, aquarium. Over-sand wheelchairs available at no charge.
Season/Hours: Summer, dawn – dusk
Fees: Parking fee, $10 weekdays and $20 weekends/holidays; season passes, $80 for non-residents.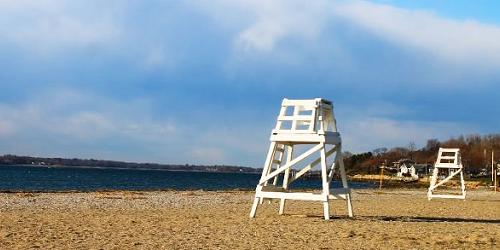 Sandy Point Avenue Portsmouth, RI, 02871 Phone: 401-683-2101
This shallow, sandy beach is located on the Sakonnet River at the end of Sandy Point Avenue and is great for families. Lifeguards are on duty Memorial Day - Labor Day, 9 a.m. - 5 p.m. every weekend and on weekdays from mid-June to mid-August.
Amenities: Changing rooms, restrooms, picnic site.
Season/Hours: Memorial Day - Labor Day, 9 a.m. - 5 p.m.
Fees: Admission for non-residents, $7 weekdays and $12 weekends; season pass, $50.