South County offers lovely scenic drives especially along beaches and villages
Route 4 Southbound to the Rhode Island Beaches – 29 miles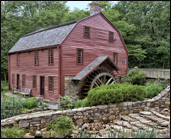 inland route from East Greenwich to Charlestown beaches East Greenwich, Exeter, Carolina, Kingston, RI Phone:
This inland, southbound route takes you through very pretty interior towns of southern Rhode Island from I-95 in West Warwick and East Greenwich to Route 1 in Charlestown, mostly via Routes 2 and 112. Route 1 runs parallel to the shore of Long Island Sound and gives access to several beautiful beaches, a sheltered saltwater pond, a dramatic breachway, and wildlife preserves. See map above.
Following this inland route, you escape heavy seasonal beach-bound traffic on the more-northern stretches of Route 1 and see some beautiful, low-traffic towns. You pass close to Kingston and University of Rhode Island. From Route 1, you can visit the beaches, an inland salt pond, and two wildlife refuges.
Nearby Points of Interest:
♦
Schartner Farms
in Exeter. Stop in for fresh produce, plants, and bakery goods.
♦
Ninigret National Wildlife Refuge
.
♦
Misquamicut Beach
. Lots of long, sandy beaches and plenty of services like bathhouses and food.
♦
Charlestown Beach
. Walk to the Breachway, where a giant break in the shoreline connects a giant salt pond to the ocean.
♦
Trustom Pond National Wildlife Refuge
.

Route 112 to Route 2 Richmond to Charlestown, RI Phone:
Length: 2 miles
Shannock Road passes through the town of Charlestown and Shannock Village from Route 2 to Route 112. Along the way, there are beautiful views of homes, farms, and a 1850 textile mill village, a well-preserved example of these communities, including housing for mill workers. Shannock Village itself is on the National Register of Historic Places.
Route 1A
Route 1A is a delightful, scenic diversion from US Route 1. The road meanders along the coves and inlets, affording riders with views of water and the countryside. Accessible from Route 1 at several points in South County.