South County has lovely forests, parks, for walking and hiking
North Road Rockville, RI, 02873 Phone: 401-949-5454
A beautiful 218-acre parcel of stately hemlocks and rock outcrops bordering Long and Ells Pond. The Audubon Society of Rhode Island's land is a part of a large conservation area with trails connecting to Connecticut that are great for walking or hiking. Take Canonchet Road south from Rte. 138, then take the first right onto North Road.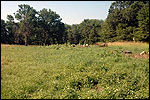 Pardon Joslin Road Exeter, RI, 02822 Phone: 401-295-8283
This 937-acre property contains fields, diverse forest habitats, pond, streams (including a waterfall) and a historic cemetery for people to explore while walking or hiking on their next vacation when they are looking for fun things to do outdoors. Take I-95 to Rte. 4 to Rte. 102 North. Turn right onto Widow Sweets Road (just after the Exeter Town Clerk's Office and across from Anderson's Quality Furniture Store). Take the second right onto Pardon Joslin Road (a dirt road). Travel approximately 1 mile. Parking lot is on the right side of the road by a large Fisherville Brook Wildlife Refuge sign.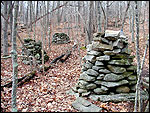 1670 Maple Valley Road Coventry, RI, 02827 Phone: 401-295-8283
An 860-acre property consisting of majestic old forest, brooks, fields, and mysterious rock cairns makes this a great destination for outdoor activities in Rhode Island such as walking or hiking. The caretaker's house was built in the 1700's. The barn has been converted into a nature center. From Providence take I-95 South to Rte. 102 North (Exit 5B). Take Rte. 102 North approximately ten miles. Turn right (east) onto Maple Valley Road (across Rte. 102, on the left is Waterman Hill Road). Turn into second driveway on the left for the trailhead or the first driveway for programs. Look for the Parker Woodland Wildlife Refuge sign.
Shore Road Westerly, RI, 02891 Phone: 401-949-5454
This 86-acre property situated along the northern shore of Winnapaug Pond consists of coastal shrub land, freshwater wetlands, and salt marsh. A short walking trail leads from the parking lot down to the pond. From Rte. 1 South, take a left onto Rte. 1A (following signs to Misquamicut State Beach). Follow Rte. 1A approximately 3 miles. Look for the sign off left shoulder of the road.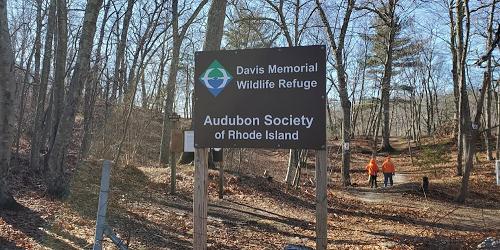 Davisville Road North Kingstown, RI, 02818 Phone: 401-949-5454
A 90-acre property of woods and wetlands located on the Hunt River with access for canoeing and other outdoor activities such as walking and hiking. Take Exit 7 (Frenchtown Road/Davisville) off Rte. 4 South. Davisville Road (Rte. 403) is the left fork (follow signs toward Quonset Point/Davisville). Parking is on the right within 1/2 mile of the exit, immediately after the guardrail marking the Hunt River.
Lovely in-town Victorian Park; strolling; summer outdoor performances
Urban park of the Victorian period. Nice for walks, especially in flowering seasons. See
full description
of Wilcox Park.
Bay Street to Fort Road Westerly, RI Phone:
This long, sandy spit separates Little Narragansett Bay from the Atlantic Ocean. Wonderful place for ocean views and bird watching. Sandy paths lead you to the remains of Mount Mansfield. There is a beautiful lagoon on the bay side. No water or services or any kind out on the point. Walking may be work for young children or people who are easily fatigued because you are walking in sand, not on pavement. Length is 2 to 3 miles.
Parking: Parking is behind a village shopping strip, in a paved lot off Bay Street near Fort Street. Best to visit in the off-season because parking at the small lot is very competitive in summer.
Season: Accessible all year; dogs prohibited May 2 through Labor Day from 8a.m. to 6 p.m.
Fees: Access is free.
Woody Hill Management Area
Woody Hill Road Westerly, RI Phone:
Gravel paths open only to foot and bicycle traffic are the main feature of this wildlife management area, set on 819 acres. Home to a variety of wildlife both on land and in the water.
Canonchet Brook Preserve
North Road Hopkinton, RI Phone: 401-331-7110
Canonchet is one of the largest natural areas in southeastern New England and is part of the Pawcatuck Borderlands site. Streams and wetlands are scattered through the forests. A trail starts at the parking area off North Road, heads down hill, crosses a small waterway, and passes some old building foundations. It then turns north and crosses Canonchet Brook. Follow the yellow trail blazes.
Information: http://bit.ly/O0e5K9
A walk around Wickford, a beautiful Rhode Island seacoast village on a cove off Narragansett Bay, makes a day of pleasures on a human scale. The village has been doing business since 1709, and it still bustles -- at a mellow pace. Great shops show cool jewelry, gifts, clothing, and more. Galleries are delightful, and there are plenty of places for a good meal. Walk past churches, colonial-period houses and gardens. Listen to the boats gently rattle their moorings from the decks of waterside restaurants.
Information: http://wickfordvillage.org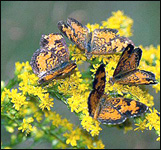 Old Mill Road Charlestown, RI Phone: 401-331-7110
This large nature preserve is located partly on the rocky uplands of the Charlestown moraine and partly on the sandy floodplain of the Pawcatuck River. It supports a variety of plant and animal life, including pitch pine and scrub oak barrens, vernal pools, and grassland. There are many walking trails to explore Bow hunting for deer is permitted at the Preserve from September 15 to January 31. All visitors are required to wear a fluorescent orange hat or vest. Dogs are permitted but must be leashed at all times.
Directions to the Preserve.
Trail map (PDF)
Pasquiset Pond Preserve
Old Coach Road Charlestown, RI Phone: 401-331-7110
Pasquiset Pond offers a diverse natural community. The wetlands support the rare ringed boghaunter dragonfly and an Atlantic white cedar swamp. A short loop walking trail leads through an impressive stand of mature white pines, while further south the Narragansett Trail runs through the property passing by numerous wetlands, mountain laurel, and a field.
Information: http://bit.ly/QcOfxJ
Beaver River Preserve
Fox Ridge Drive Richmond, RI Phone: 401-331-7110
Pleasant, babbling Beaver River flows through undisturbed acres that feature a small woodland pool, streams, and seeps, a bog pool and swamp, forested wetland and a mixed oak forest. There are two walking and hiking trails through the preserve. For your safety, please do not cross the timber bridge over the river. Information: http://bit.ly/RlZYhv