Rhode Island scenic drives are gorgeous for fall foliage or year-round
Find directions for gorgeous scenic drives along coastline and through woods and forests, for year round and especially for fall foliage season. Be sure to visit Rhode Island's scenic drives, foliage drives, scenic highways, National Scenic Byways.
See more beautiful images of New England by Massachusetts photographer Jeff Folger.
Length: 10 miles
In the early 1800s many wealthy people from New York and Philadelphis escaped to Newport on Rhode Island during the hot summers. Some of those luminaries of the Gilded Age build the famous mansions -- The Breakers, Marble House, Rosecliff -- clustered near Bellevue Drive.
<br> Today, people drive, walk, and bicycle Ocean Avenue to enjoy dramatic vistas of the waters, islands, and bridges of Newport and neighboring Jamestown. Please watch for the safety of bicyclists; the shoulder on this road is slim.
Nearby Points of Interest:
♦
Bannister's Wharf
. Just off America's Cup Avenue in the heart of downtown Newport, this is a real wharf and docks, but you also will find fine restaurants, shopping for nautical nd Newport-themed goods, and views of the harbor.
♦
Fort Adams State Park.
A real fort that you can tour. Large lawns and docks. Site of the Newport jazz and folk festivals.
♦
Breton Point State Park.
Every spring brings and annual kite-flying festival here. Wonderful views of Narragansett Bay.
♦
The Breakers, Rosecliff, Marble House
. Many of the Newport mansions are located on or near Bellevue Avenue. Tours are fascinating.
If you travel from Providence to Newport from the capital city's back door, you can avoid I-95 and enjoy the sights of several towns, farm fields and vineyards on the east side of Narragansett Bay and the islands of the Bay. Leave Providence by traveling through East Providence on I-954 and then turn off onto Route 114, which will take you through the towns of Barrington, Warren, and Bristol. Along the way, you will pass (and may visit) Blithewold mansion and gardens in Bristol, Colt State Park, a bright and airy information-packed education center of Rhode Island Audubon.
Nearby Points of Interest:
♦
Blithewold Mansion, Gardens, and Arboretum
♦
Colt State Park
♦
Audubon Society of RI Environmental Education Center
♦
Newport Vineyards
Route 4 Southbound to the Rhode Island Beaches – 29 miles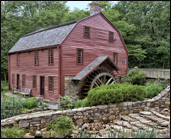 inland route from East Greenwich to Charlestown beaches East Greenwich, Exeter, Carolina, Kingston, RI Phone:
This inland, southbound route takes you through very pretty interior towns of southern Rhode Island from I-95 in West Warwick and East Greenwich to Route 1 in Charlestown, mostly via Routes 2 and 112. Route 1 runs parallel to the shore of Long Island Sound and gives access to several beautiful beaches, a sheltered saltwater pond, a dramatic breachway, and wildlife preserves. See map above.
Following this inland route, you escape heavy seasonal beach-bound traffic on the more-northern stretches of Route 1 and see some beautiful, low-traffic towns. You pass close to Kingston and University of Rhode Island. From Route 1, you can visit the beaches, an inland salt pond, and two wildlife refuges.
Nearby Points of Interest:
♦
Schartner Farms
in Exeter. Stop in for fresh produce, plants, and bakery goods.
♦
Ninigret National Wildlife Refuge
.
♦
Misquamicut Beach
. Lots of long, sandy beaches and plenty of services like bathhouses and food.
♦
Charlestown Beach
. Walk to the Breachway, where a giant break in the shoreline connects a giant salt pond to the ocean.
♦
Trustom Pond National Wildlife Refuge
.
Route 1A
Route 1A is a delightful, scenic diversion from US Route 1. The road meanders along the coves and inlets, affording riders with views of water and the countryside. Accessible from Route 1 at several points in South County.
The Blackstone River, moving from northern Rhode Island to south-central Massachusetts, is an entity of American industrial history. It is the location of the Slater Mill in Pawtucket, Rhode Island. This was the country's first textile mill, made with technology imported secretly from England. The best way to follow this route is to travel from one regional Visitor Center to the next. They are the
Blackstone Valley Visitor's Center
, 175 Main Street, Pawtucket, Rhode Island, (800-454-2882) and the
River Bend Farm Visitor Center
, 287 Oak Street, Uxbridge, Massachusetts, (508-278-7604).
Intersting points along the route, in addition to
Slater Mill Historic Site
in Pawtucket, are Lincoln Woods State Park at 2 Manchester Print Works Road in Lincoln and the
Museum of Work and Culture
in Woonsocket, which tells the stories of mill workers here.

Route 112 to Route 2 Richmond to Charlestown, RI Phone:
Length: 2 miles
Shannock Road passes through the town of Charlestown and Shannock Village from Route 2 to Route 112. Along the way, there are beautiful views of homes, farms, and a 1850 textile mill village, a well-preserved example of these communities, including housing for mill workers. Shannock Village itself is on the National Register of Historic Places.
Conanicut Island, home of the town of Jamestown as well as Beavertail Park, is located in Narragansett Bay between the mainland of southern Rhode Island and Aquidneck Island, home of Newport. Conanicut Island is a long, narrow, north-to-south strip of land, and it is a lovely drive past fields, towns, gardens, and salt marshes, with distant views of the bay, the mainland, and arching bridges. Two parallel north-south roads that travel the length of the island are East Shore Road and North Main Road. Toward the southern part of the island, take Beavertail Road to the magnificent Beavertail Park, with its expansive views of the bay, rocky shores, and lighthouse.