Main Street South Kingston, RI Phone: 401-374-3899
October 3, 2015
The festival will include over 135 contemporary American artisans, festive food, live music and strolling entertainment. Time: 10 a.m.-5 p.m. Admission: Free
Misquamicut State Beach, Atlantic Avenue Misquamicut / Westerly, RI Phone: 401-322-1026
September 18-20, 2015
World class carnival and amusements, international food court, petting zoo, games, international music headliners and more. Time: Friday, 5-11 p.m.; Saturday, 11 a.m.-11 p.m.; Sunday, 11 a.m.-5 p.m.
Norman Bird Sanctuary, 583 Third Beach Road Middletown, RI Phone: 401-846-2577
October 3-4,2015
This old-time fair have plenty of fun: the "Mabel Express" barrel train, monkey bridge, mud pit, midway games and children's crafts tent are the start. Crafters and artisans sell their work, giving fairgoers a chance for holiday shopping. Food and beer vendors offer appetizing selections, and live music rounds out the festive atmosphere. Time: 10 a.m.-5 p.m. Admission: Adults, $6; children age 3 to 12, $3.
Smith Castle, 55 Richard Smith Drive Wickford, RI Phone: 401-294-3521
September 26-27, 2015
Experience the days of the 18th century corn husking festivals when the Updike family of Smith's Castle presided over one of the largest of the Narragansett Plantations. Savor homemade seasonal treats and enjoy live entertainment. Rain date October 20. Admission: ages 13 and up, $6; children age 6-12, $2. Time: noon - 4 p.m. Information: www.smithscastle.org
175 Oaklawn Avenue Cranston, RI Phone: 401-942-4188
September 11-13, 2015
Stroll the street and take in live Greek music, dancing performed by the Odyssey Dance Troupe, amusements for the children, jewelry, and more. This festival celebrates the best tastes, sights, and sounds of Greek culture. Listen and watch Enjoy some Mediterranean food like roast lamb, gyros, grape leaves, and pastries. Rain or shine, under the big tents and free admission. Free shuttle bus service from Cranston West High School. Hours: Friday, 5-10 p.m.; Saturday, noon-10 p.m; Sunday, noon-9 p.m. Cost: Free admission.
The Elms, Marble House and Rosecliff, Bellevue Avenue Newport, RI Phone: 401-847-1000
September 25-27, 2015
The most sophisticated producers and connoisseur of wine and food in one of the country's most glorious settings. Festival highlights include a conversation with Martha Stewart & Jacques Pépin; a two day Grand Tasting with hundreds of wines on the lawn of Marble House; celebrity chef appearances and cooking demonstrations by national and regional personalities; Seminars with leading wine experts; a Wine & Rosecliff gala celebration; a cCollectible Wine Dinner. The Newport After Dark party; and auctions.
Schedules and tickets.
1 Colt Drive Bristol, RI Phone:
September 19-20, 2015
Eighteenth-century games, handcrafted items, heirloom sheep and cattle, hayrides through the pasture, craft tables, healthy food, including johnnycakes, performances by Ladies of the Rolling Pin Morris dancers. Time: 9 a.m.-4 p.m. Admission: Adults, $10; children under age 12, seniors over age 61 and active duty military, $7
Ninigret Park, 4890A Old Post Road Charlestown, RI Phone: 888-855-6940
September 4-6, 2015
In addition to multiple stages of music, dance, food, and fun, the festival lineup for 2015 includes: The Mavericks, Keb Mo, Los Lobos, Royal Southern Brotherhood, Lake Street Dive, Steve Riley & the Mamou Playboys, Sarah Potenza, Marcia Ball, Kitty, Daisy & Lewis, Corey Ledet & His Zydeco Band, The Cash Box Kings, Eilen Jewell, Matt Anderson, Ten Strings & A Goatskin, Roddy Romero & the Hub City All Stars, Della Mae featuring Jim Lauderdale, Nora Jane Struthers & the Party Line, Hat Fitz & Cara, Dustbowl Revival, Del Barber, Ruben Moreno & the Zydeco Re-evolution, Howell Devine, The Strumbellas, Dog Hill Stompers, Miss Tess & The Talkbacks, Parsonfield, The Bombadils, Yvette Landry & Richard Comeaux, The Mike & Ruthy Band, Hello Strangers, David Greely, Ed Poullard & Preston Frank.
Admission: 3 days with camping: $210 per person (at the gate, $225); 3 days without camping: $150 per person (at the gate, $175); Friday, $40 (at the gate, $50); Saturday, $60 (at the gate, $70); Sunday, $60 (at the gate $70). Teens age 13-19, half price with purchase of adult ticket; children age 12 and younger, free with ticketed adult; seniors over age 61, $5 off day tickets at the gate.
Hours: Friday, 5 p.m. - midnight; Saturday and Sunday, noon ­- midnight.

India Point Park, India Street Providence, RI Phone:
October 17-18, 2015
Join Oktoberfest at this new venue in Providence. This is a reunion to enjoy our little slice of Bavaria in Rhode Island. Seasonal brews, and savory German cuisine compliment the lively and spirited sound of music spilling from the Biergartens. General admission event, no reserved seating, re-entry is allowed. For guests age 21 and older.Time: Saturday, noon-8 p.m.; Sunday, noon-6 p.m. Admission: Saturday, $20 in advance and $25 day of the event; Sunday, $17 or $20; weekender pass $30 or $40.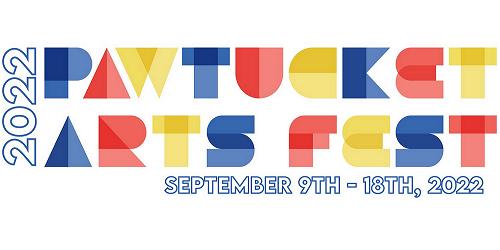 Slater Mill Museum, 67 Roosevelt Avenue, and Slater Memorial Park, RR 1A, and other locations Pawtucket, RI Phone: 401-724-5200
August 28-September 13, 2015
August 28 -- Blackstone River Party /Taste of The Valley. Food samplings from regional restaurants are the appetizer to an evening of brilliant Zydeco tunes from Nathan and the Zydeco Cha-chas under the dance tent and on the Slater Mill grounds by the Blackstone River.
August 29-30 -- SAMFest (Slater Art & Manufacture Festival). This two-day music festival at Slater Mill features a stellar lineup, including Jon Butcher Axis and The Young Adults.
September 5 -- Chinese Dragon Boat Races and Taiwan Day Festival on the Festival Pier is an iconic display of boats and traditional performance.
September 12-13 -- Slater Park Fall Festival brings a performance of Pops in the Park with Roomful of Blues opening for the RI Philharmonic and a fireworks display. More than 100 artists, performers, artisan vendors, and food trucks complement the natural beauty and recreational features of Slater Memorial Park, including the historic Looff Carousel, 17th century Daggett Farm, and the Watercolor Society of Rhode Island. The Providence Grays will recreate baseball as it was played in the 19th century...
September 12 -- Hot Tamale Brass Band creates a New Orleans-style second line atmosphere. Also performing storyteller Len Cabral, Magician, Scott Jamison and Wacky Chad.
September 12 -- James McNally Wilson Irish Music Festival at Murphy's Law pub at the Comfort Inn. Performers include Rakish Paddy, Sean Connell and Poor Richard.
Village Green, Route 116 North Scituate, RI Phone:
October 10-12, 2015
Guests of all ages can appreciate this 48-year-old gathering of fine artists and craftspeople on the town green. From original modern art to one-of-a-kind antique treasures, this outdoor celebration of fine art features hundreds of vendors and displays. Take in the sights, sounds, and scents of fall in New England. Artists from all over the country will be here in idyllic Scituate for a day of fun. Hours: Saturday and Sunday, 10 a.m.-5 p.m.; Monday, 10 a.m.-4 p.m.