South Water Street Ocean State Oyster Festival 2016 South Water Street Providence, RI Phone:
September 17, 2016
A ticket to the Ocean State Oyster Festival gets you a half-dozen oysters, raw or restaurant prepared; a beer or glass of wine; live music & DJ; food trucks; shucking contest. All of this is in a a family-friendly environment along the river . This is a rain or shine event.
Bowen's Wharf Newport, RI Phone:
August 27-28
Festival Fete creates a one-of-a-kind community art festival featuring 100 contemporary American craft artisans, local festive food, strolling entertainment, live music, free children's crafts, and a community art project.
Assumption Greek Orthodox Church, 97 Walcott Street Pawtucket, RI Phone: 401-725-3127
August 19-21, 2016
Greek food, pastry, music, dance, marketplace. Time: Friday, 5-10 p.m.; Saturday, noon-10 p.m.; Sunday, noon-9 p.m.
Ninigret Park, 4890A Old Post Road Charlestown, RI Phone: 888-855-6940
September 2-4, 2016
In addition to multiple stages of music, dance, food, and fun, the festival lineup for 2016 includes several newcomers. The theme for this year's Fest will be new, newer and newest as two-thirds of the acts will be appearing at R&R for the first time. Debuting at R&R will be Bruce Hornsby & the Noisemakers, hot on the heels of their new release, "Rehab Reunion." Lucinda Williams, nominated for Artist of the Year and Album of the Year by the Americana Music Association, will be showcasing her songwriting talents. Another newcomer is The David Grisman Sextet, with their unique blend of acoustic jazz and bluegrass dubbed "Dawg Music." Taj Mahal will be returning with his trio. Hours: Friday, 5 p.m. - midnight; Saturday and Sunday, noon ­- midnight.
Empire Street Providence, RI Phone:
August 13, 2016
Foo Fest is AS220's annual summer block party, held outdoors and inside, on Empire Street in Providence, that highlights the arts, music, creative, and cultural scene of Providence. The fest runs from 1 p.m.-1 a.m. This year's headliner is composer Dan Deacon. Bands schedule to perform include Arc Iris, Churchburn, Ed Schrader's Music Beat, Harry And The Potters, As220 Youth Zukrewe, Taina Asili, Houseboy, Leiko, Gertrude Atherton, Powermonster, Hussy, Secret Lover, Lovesick, Sidy Maiga, The Quahogs, Snowplows, Theosophia, Flinstones, and Xr- Tabs.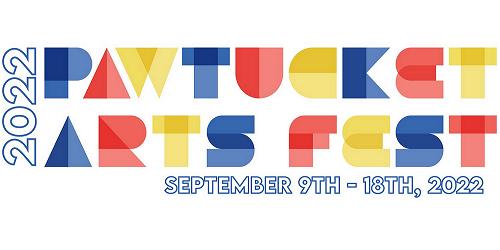 Slater Mill Museum, 67 Roosevelt Avenue, and Slater Memorial Park, RR 1A, and other locations Pawtucket, RI Phone: 401-724-5200
August 26-September 11, 2016
August 26 -- Blackstone River Party /Taste of The Valley. Food samplings from regional restaurants are the appetizer to an evening of brilliant Zydeco tunes from Nathan and the Zydeco Cha-chas under the dance tent and on the Slater Mill grounds by the Blackstone River.
August 27-28 -- SAMFest (Slater Art & Manufacture Festival). This two-day music festival at Slater Mill features a stellar lineup, including Jon Butcher Axis and The Young Adults.
September 3 -- Chinese Dragon Boat Races and Taiwan Day Festival on the Festival Pier is an iconic display of boats and traditional performance.
September 10-11 -- Slater Park Fall Festival brings a performance of Pops in the Park with Roomful of Blues opening for the RI Philharmonic and a fireworks display. More than 100 artists, performers, artisan vendors, and food trucks complement the natural beauty and recreational features of Slater Memorial Park, including the historic Looff Carousel, 17th century Daggett Farm, and the Watercolor Society of Rhode Island. The Providence Grays will recreate baseball as it was played in the 19th century.

Ninigret Park - 4470 Old Post Road (Route 1A) Charlestown, RI, 02813 Phone: 401-364-4031
August 5-7, 2016
A gastronomic extravaganza of Rhode Island's best seafood—lobster, steamers, chowder, fish and chips, clam cakes, corn on the cob, a raw bar, and more. Plus arts and crafts, amusement rides, rock climbing wall, children's shows, and classic car show. Time: Friday, noon - 11 p.m.; Saturday, 11 a.m. - 11 p.m.; Sunday, 11 a.m. - 10 p.m. Admission: Adults, $9; children under 10, free admission. Parking, $2.
Route 112 Richmond, RI Phone:
August 17-21, 2016
Family fun and excitement for all ages with fireworks kicking off the event on Wednesday night. The fair is packed with competition and games, arts and crafts, great food, and the largest midway in Rhode Island (including NE's largest traveling roller coaster). Battle of the Fisherman, pie eating contests, rooster crowing contest, swine obstacle course, Music Night with John Cafferty and the Beaver Brown Band. Admission: Adults, $10; kids age 10 and younger, free. Parking is free.