Fairs and Festivals -- Music, food, dance, art, ethnic, children's celebrations
For more fun activities, see Rhode Island Events page
Rhode Island has a unique blend of year-round fairs and festivals. Stay local and savor the best of Rhode Island. At food
events
, seafood gets top billing with lobster, oysters, steamers, chowder, and clam cakes on the menu. Local art and artisans are aplenty from the RI School of Design to sellers in galleries and shops. You'll find classic cars shows, farm shows, music from Zydeco to rhythm and blues, and the world-famous Newport jazz and folk festivals. There are parades, fireworks and hot air balloons; Waterfire lights up Providence all summer and fall. Find
places to stay
for all budgets and tastes!
Ninigret Park - 4470 Old Post Road (Route 1A) Charlestown, RI Phone: 401-364-4031
August 4-6, 2017
Luscious lobster rolls, midway rides, car shows and rockin' tribute bands: What's not to like? The Charlestown Chamber of Commerce 33rd Annual Seafood Festival has all that and more at Ninigret Park, Friday through Sunday, Aug. 4-6. If you don't like lobster, how about steamers, chowder, fish and chips, clam cakes or the raw bar. Want to get in on the fest's action? Check out the bungee jumping, rock-wall climbing and karaoke. But you might want to leave the entertainment to the pros: Tribute bands include Kashmir (Led Zeppelin), Dirty Deeds (AC/DC) and Another Tequila Sunrise (Eagles). Raffle prizes include kayaks, TVs and getaways. Fireworks go off at 9pm on Saturday!
Hours: Fridays from Noon-11pm; Saturday, 11 am.-11 p.m.; Sunday,11 a.m.- 10 p.m. Admission: $9 for Adults, FREE for children 10 & under. Parking, $2.
St. Spyridon Greek Orthodox Church, Thames and Brewer Streets Newport, RI Phone: 401-846-0555
July 28-30, 2017
Come enjoy authentic Greek cuisine and pastries, live music and dancing, ouzo, Greek beer and wines and shop at the marketplace! Free admission. Time: Friday, 4 p.m.-midnight; Saturday, noon-1 a.m.; Sunday, noon- 6 p.m.
Bold Point Park, Waterfront Drive East Providence, RI Phone:
August 12, 2017
Ten hours of live reggae, roots and ska with even more music by six bands. Lineup includes Freddie McGregor, Anthony B, Kabaka Pyramid. Time: noon-10 p.m. Admission: $38-$77.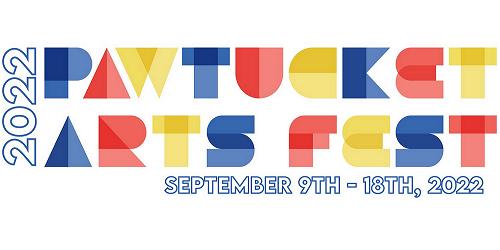 Slater Mill Museum, 67 Roosevelt Avenue, and Slater Memorial Park, RR 1A, and other locations Pawtucket, RI Phone: 401-724-5200
August 27-September 30, 2017
The festival 's kick-off fundraising event, Curtain Up, is September 8. 7-10 p.m. at the Revel Factory, 249 Roosevelt Avenue, Pawtucket. Curtain Up, a jazz club cabaret, will feature performances by Ten31 Productions, Sidy Maiga, Consuelo Sherba, Burbage Theatre Company.
Tickets.
The Pawtucket Arts Festival will also feature long-time favorites, such as the Taiwan Day Festival, the RI-Chinese Dragon Boat Races (September 9), Slater Park Fall Festival (September 9-10), Pops in the Park, S.A.M. Fest, and Mixed Magic Theatre Greatness of Gospel Concert. New additions include the PawSox Food Truck and Craft Beer Festival.
The Slater Park Fall Festival – the centerpiece event of the Pawtucket Arts Festival -- is September 9 and 10. The days includes music and dance performances, the RI Philharmonic Pops in the Park performance followed by fireworks, an open air arts market of artisans and crafters, food trucks, storytelling and spoken word performances by Rhode Island Black Story Tellers, and family activities in Slater Park.
Live performers include: Johnny Watson Jr Blues Band, Greg Abate Jazz Quartet, Arc Iris, Sidy Maiga and Afrimanding, Chachi Carvalho, Cowboy and Lady, Ian Fitzgerald, Atwater-Donnelly, Eastern Medicine Singers, Magnolia, Czesare Santana, The Rhody Center for World Music and Dance, Kim Trusty, and Becky Bass.
FringePVD Festival 2017 with the Wilbury Theatre Group
WaterFire Arts Center, 475 Valley Street Providence, RI Phone:
July 25-29, 2017
The 2017 Festival will bring together more than three hundred individual theater, music, dance, multimedia, and performing artists for five nights of performances in traditional and non-traditional performance venues throughout the Providence area. The festival will happen in the Waterfire Arts Center at 475 Valley Street in Providence and at The Steel Yard, AS220, RISD's Point Street location.
Schedule of events.
Tickets for all performances are $5-$15 and are available at the door.
Fort Adams State Park, 80 Fort Adams Drive Newport, RI Phone:
August 4-6, 2017
This three-day festival features four unique stages set up at Fort Adams State Park overlooking the Newport. Enjoy world class musicians, food, crafts and a number of exhibits.
Lineup.
Ninigret Park, 4890A Old Post Road Charlestown, RI Phone: 888-855-6940
September 1-3, 2017
Many stages of music, dance, food, and workshops. Camping available. The festival lineup for 2017 includes: The Mavericks, Rosanne Cash, Big Bad Voodoo Daddy, Natalie MacMaster, Donnell Leahy, and many many more.
Memorial Park, Ocean and Kingstown roads (next to the Narragansett Towers) Narragansett, RI Phone:
July 27-29, 2017
The Seafood Festival is a major part of the Blessing of the Fleet Festival. Come dine on seafood prepared in the New England tradition, as well as other food vendors, a carnival, a beer and wine tent, and live music performed by The Heavy Rescue Band on Thursday, Roger Ceresi's All Stars on Friday, and Steve Smith and the Nakeds on Saturday. Laid-back Fitness will set up a Ninja Party obstacle course for kids on Saturday afternoon. Time: Thursday, 5-10 p.m.; Friday, 5-11 p.m.; Saturday, 2-11 p.m.
Veterans Memorial Theatre, 1 Avenue of the Arts, and other locations Providence, RI Phone:
August 8-13, 2017
Rhode Island International Film Festival (RIIFF) shows films at venues in Providence, Bristol, Jamestown, Woonsocket and elsewhere in Rhode Island. The festival presents more than 200 films and is the largest film festival in New England.
Schedule.
Route 112 Richmond, RI Phone:
August 16-20, 2017
Family fun and excitement for all ages with fireworks kicking off the event on Wednesday night. The fair is packed with competition and games, arts and crafts, great food, and the largest midway in Rhode Island (including NE's largest traveling roller coaster). Battle of the Fisherman, pie eating contests, rooster crowing contest, swine obstacle course, Music Night with John Cafferty and the Beaver Brown Band. Admission: Adults, $10; kids age 10 and younger, free. Parking is free.
Crescent Amusement Park, 700 Bullocks Point Avenue Riverside, RI Phone:
August 20, 2017
The art festival, affectionately known as "the looff, a whirlwind of art, music and life," will over 61 artists and craftspeople from New England demonstrating and selling their work.