Classic Foods of Rhode Island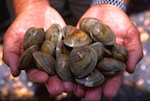 New England has many regional foods that are rooted in history, like Native Americans' use of maple sap, and in traditional uses of the land, like cheese from Vermont dairy farms and lobster from Maine fisheries. Other New England traditions include cod, clam chowder, apples, and New England Boiled Dinners. All of these things can be found in Rhode Island, a small state with abundant flavor. Unique foods like quahogs, jonny cakes, and cabinets make Rhode Island an ideal destination for adventurous eaters and lovers of culinary Americana. For tips on where to find these and other regional dishes, see below at
• Seafood • Italian Food • Jonny Cakes • New York System Hot Wieners • Historic Diners • Apples • Odds n' Ends
Seafood and Quahogs
Seafood is a specialty and a point of pride in New England cuisine. Finfish like cod, scrod, haddock, halibut, and trout, and shellfish like lobster, scallops, clams, oysters, and mussels are served throughout New England, with some regional specialties: In Rhode Island, the mighty quahog is the unofficial seafood of distinction. The quahog (pronounced "KWAW-hog" or sometimes "KOH-hog") is a hard-shell clam native to the northeast's Atlantic shores. Quahogs can be served raw, steamed, fried, or in chowder, and most famously, in the form of a stuffie, in which the meat of the clam is mixed with bread or cornmeal stuffing and spices and then baked in its shell. Add hot sauce and lemon juice and you've got yourself an authentic Rhode Island stuffie, a dish you won't easily find anywhere else.
Where to Find Seafood and Quahogs in Rhode Island
Providence/Warwick region

Hemenway's Seafood Grill & Oyster Bar
121 South Main Street
Providence, RI
401-351-8570
Price Range: $60 or more for meal, drink, tax, tip

Located in the heart of the brilliantly revitalized downtown of Providence and overlooking the confluence of two rivers and the magnificent WaterPlace Park, Hemenway's is the place for a fancy-dress evening of elegant food and dazzling surroundings. It is owned by the Newport Restaurant Group, noted for its high-quality, fresh fish and other ingredients and its creative cuisine. Local flavor, fresh ingredients, and high standards contribute to create outstanding lunch and dinner selections that range from savory soups, salads, steaks, chops, and of course, fresh seafood. Map

Providence Oyster Bar
283 Atwells Avenue
Providence, RI
401-272-8866
Price Range: $30-$60 for meal, drink, tax, tip

Located in historic Federal Hill, Providence Oyster Bar stands out as one of Rhode Island's premiere seafood houses. Upscale, yet casual, the Providence Oyster Bar spoils its guests with the freshest selection of oysters and clams. If shellfish is not your dish, there are plenty of other selections to choose from. The Providence Phoenix praised "…Oyster Bar's broad array of chilled and hot appetizers, soups and chowders, fried seafood, and baked and grilled entrees. There's even chicken breast, tenderloin, and steak for those who can't face anything that used to swim or prowl the briny deep." A deep wine list provides all the choices that any wine lover could wish for. Map

Horton's Seafood
809 Broadway
East Providence, RI
401-434-3116
Price Range: $10-$30 for meal, drink, tax, tip

Started in 1945, this family-owned-and-operated restaurant has been a staple of the East Providence restaurant scene. You can order all three type of chowder, meaning New England (with a cream base), Manhattan (with a tomato broth base), and Rhode Island style (with a clear broth), as well as lobster bisque. Baked and fired dinner entrees cover the gamut of clams, scrod, scallops, shrimp, swordfish, sole, mahi mahi, and salmon. Fast, friendly service. Good for families. Open Wednesday through Saturday for lunch and dinner. Map

Legal Sea Foods
2099 Post Road
Warwick, RI
401-732-3663
Price Range: $30-$60 for meal, drink, tax, tip

In the Ocean State, Legal Sea Foods makes waves serving over 40 varieties of fish and shellfish throughout the year. Our restaurant is a destination for seafood lovers from Rhode Island and southern Massachusetts who have a taste for great food and fun. In season, our patio is a popular lure for those who choose the fresh seafood and fresh air combo. Very close of T.G. Green Airport. Map

Iggy's Doughboys and Chowderhouse
889 Oakland Beach Avenue
Warwick, RI
401-737-9459

Iggy's Doughboy's and Chowder House is one of Rhode Island's famous landmarks as well as the oldest beach stand in the state. Voted Best Clam Shack, Best Fish & Chips, and Best Guilty Indulgence by Rhode Island Monthly's readers, Iggy's is most famous for its deep-fried specialties like clamcakes, fish n' chips, and doughboys. The Warwick location offers a large dining room that overlooks the Narragansett Bay, while a seasonal location at 1157 Point Judith Road in Narragansett is just a walk away from the beach. Hours: Warwick location is open year-round; call for hours. Narraganset location is open from April - October. Map

Seaward Charters, Inc.
269 Paine Street
Warwick, RI
401-739-5286

A fine dinner with a fabulous sunset on the side is your by boarding the dinner cruise held aboard the Island Girl an, hosted by Seaward Charters. The company has two 44-foot luxury sport fishing yachts, and dinner cruises launch from Warwick, Newport, Point Judith, and Narragansett. Seaward also offers lunch or dinner-and-sunset cruises around Narragansett Bay and Block Island Sound. Seaward engages a caterer to serve the menu of the passengers' choice. Some guests choose a clam boil, prepared and served on the beach at one of the islands in the Bay or the Sound. The major task of the guests is to enjoy the sunset, pick up a napkin, and dig in. For details, call Capt. Rick at 401-458-1503.
Newport region

22 Bowen's Wine Bar & Grille
22 Bowen's Wharf
Newport, RI
Price Range: $60 or more for meal, drink, tax, tip

An upscale restaurant on a busy wharf in the heart of one of New England's most beautiful and historic cities. This restaurant, taking the name of the wharf where it is located, off America's Cup Avenue, is a winner even before the appetizers are served. 22 Bowen's Wine Bar & Grille is a world-class steakhouse serving prime beef and New England's finest seafood, complemented by an award-winning wine list. From an appetizer list of native littlenecks and local oysters to warm chocolate bread pudding with Grand Marnier Chantilly, the menu is divine. Map

Mooring Restaurant
1 Sayers Wharf
Newport, RI
401- 846-2260
Price Range: $30-$60 for meal, drink, tax, tip

The Mooring's expertly crafted menu combines unique and distinctive flavors of top-of-the-catch seafood and locally grown, organic produce. An inspired selection of raw bar delicacies, appetizers, salads, and entrees is perfectly complemented by one of New England's most award-winning wine lists, featuring more than 900 labels. Guests can enjoy panoramic views of Narragansett Bay from virtually every seat in the indoor and outdoor dining space. In the warm weather, the mahogany deck offers pristine water views and wonderful al fresco dining. Open daily. Map
Flo's Clam Shack
11 Wave Avenue
Middletown, RI
401-847-8141
This iconic waterfront restaurant is situated directly across from First Beach in Newport, in the center of a bustling beach community. Flo's offers a downstairs dining room as well as an upstairs raw bar with a deck, and some spectacular views. If Flo's Fiery Stuffed Quahogs, supposedly made with an ancient Portuguese recipe, aren't reason enough to stop by, then the fresh littlenecks, oysters, King crab, clamcakes and "chowda" surely are. Hours: Memorial through Labor Day, 11 a.m. - 9 p.m. daily; call for hours during off-season. Map
South County region

Spain of Narragansett
1144 Ocean Road
Narragansett, RI
401-783-9770
Price Range: $30-$40

Elegant Mediterranean décor with indoor and outdoor dining areas breathe pure elegance, although, in this beach community in particular, you won't feel uncomfortable in casual dress at the restaurant featuring seafood, Spanish, and Basque food. Seafood dishes are delicious – guests in particular mention the calamari; the seafood paella with shrimp, sea scallops, clams, mussels, chicken, chorizo, calamari, saffron rice; the swordfish; and the shrimp cocktail; mussels; and more. The fancy salads are a delight and the service is precise and very friendly. Map

Amalfi Restaurant
Beach Street
Narragansett, RI
401-792-3999
Price Range: $30-$60 for meal, drink, tax, tip

An experience on the Amalfi coast of Italy is replicated on the deck of Amalfi Restaurant. Beautiful views of Narragansett beach and the Rhode Island coast captivate visitors. Come sit on the Amalfi deck to soak up the sun and sip a cool beverage. Dine on exquisite fare including raw bar specialties, mussels, sole, shrimp, calamari, cedar plank pizzas, meat and more. Almalfi's deck is the perfect location to rest a spell while visiting local shops, or to spend the afternoon with friends. A choice of seating in the dining room with panoramic views of the ocean make this spot a restaurant for all occasions. Open daily at 11:30 a.m. Map
Cap'n Jack's
706 Succotash Road
Matunuck, RI
401-789-4556

This family-friendly shoreline dinner hall serves traditional New England seafood like clam-cakes and chowder, fish n' chips, lobster, and some first-rate stuffies. Diners love the quintessential clam shack atmosphere, and the fact that it's just a walk away from gorgeous Matunuck State Beach. Hours: 11 a.m. - 9 p.m. year-round. Map
East Bay region


Evelyn's Drive-In
2335 Main Road
Tiverton, RI
401-624-3100

This casual seafood restaurant has been a Rhode Island favorite and tradition for 35 years. Evelyn's serves homemade favorites including clam cakes, lobster rolls and Rhode Island clam chowder. You can order from a take-out counter and enjoy your meal at the covered tables overlooking Nannaquaket Pond or eat in the dining room. Our outdoor patio is a perfect place to catch the sunset and enjoy a glass of wine, beer or a cocktail in the evening. Beer, wine, and cocktails served. Arrive by boat and tie up at Evelyn's dock if you wish. Perfect for families. Open April to October, daily, 11:30 a.m. to 8 p.m. Map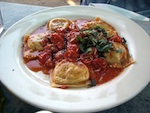 Italian Food
In addition to French-Canadian and Portuguese, people of Italian descent are part of the foundation of Rhode Island's immigrant history. Fortunately for all of us, Italians brought their food traditions to the Ocean State. The epicenter of Italian cookery in Rhode Island is Federal Hill, the Little Italy neighborhood just west of downtown Providence. The central artery of Federal Hill is Atwells Avenue, which is lined with restaurants and shops serving the best of authentic Italian cuisine. Many other outposts of great Italian cooking also are found in Newport, the Blackstone Valley, South County, and the East Bay regions.
Where to Find Italian Food in Rhode Island
Providence/Warwick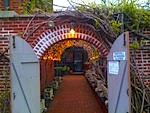 Al Forno Restaurant
557 South Main Street
Providence, RI
401-273-9760

The husband and wife team of George Germon and Johanne Killeen opened Al Forno Restaurant in 1980 after gathering culinary inspiration from their extensive travels in Northern Italy. Since then, Al Forno, which literally means "from the oven," has won countless awards, garnered extensive praise from food aficionados the world over, and has even been recognized by The International Herald Tribune as the "Number One" restaurant in the world for casual dining. In recent years, the duo has caught the culinary world's attention with their oven-baked pasta dishes, vegetable combinations fragrant with garlic, olive oil, and Mediterranean herbs, and their superb desserts all cooked to order with the freshest ingredients. Hours: Tuesday - Friday, 5 - 10 p.m.; Saturday, 4 - 10 p.m. Map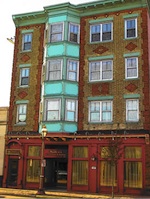 Walter's Ristorante d'Italia
286 Atwells Avenue
Providence, RI
401-273-2652

Established in 1985 by chef Walter Potenza, Walter's Ristorante d'Italia is right at home on Providence's famed Federal Hill. Walter's specializes in delicious regional, classical Italian cuisine--but what sets the restaurant apart from so many others on the Hill is its dedication to using local, sustainable, organic ingredients that are free of hormones and GMO's. Walter's even offers a gluten-free menu--not something you'll find at most Italian eateries. The historic setting, first-rate food, and (in the summer) outdoor garden seating make it a must for anyone looking for an authentic Federal Hill dining experience. Hours: Tuesday through Saturday, 4:30 - 10 p.m.; Sunday, 4 - 9 p.m. summer only. Map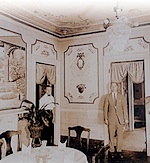 Camille's
71 Bradford Street
Providence, RI
401-751-4812

Camille's has been a Rhode Island dining landmark since 1914. It is know for its masterful versions of classical Italian dishes, served with much creative flair. Housed in a former West End mansion, Camille's chic decor is the perfect compliment to dishes like Pesto and "Parmigiano crusted Pork Tenderloin," "Baked Sea Scallops alla Giovanni," and Camille's "Famous Lasagna." Hours: Lunch from 11:30 a.m. - 3 p.m. Monday through Friday; Dinner from 5 - 10 p.m. Monday through Thursday, and 5 - 11 p.m. on Friday and Saturday. Map
Newport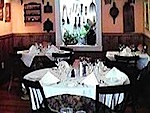 Mamma Luisa
673 Thames Street
Newport, RI
401-848-5257

Since opening in 1992, Mamma Luisa has been a cornerstone of the local restaurant scene on Newport's lively Thames Street. The atmosphere is cozy and casual, the prices are reasonable, and the menu offers exactly what you want when you want Italian food, from the Bruschette and the antipasto to the espresso and the sorbet. Hours: 5 - 10 p.m.; closed on Wednesdays. Map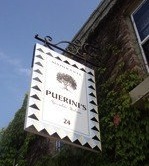 Puerini's
24 Memorial Boulevard
Newport, RI

401-847-5506

A favorite for locals and tourists alike, Puerini's is a small family-run casual restaurant. Signature dishes include some of the best veal in town, as well as hearty pasta dishes and antipasti. The restaurant is know for it's top-notch service, classic Italian menu, and its understated yet authentic atmosphere. Designated B.Y.O.B. nights make it even more affordable. Hours: 5 - 11 p.m. daily. Map
South County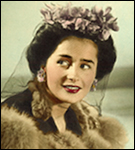 Bruna's Table
12 Canal Street
Westerly, RI
401-637-4888

Though relatively new to the South County dining scene, Bruna's Table has left quite an impression on those who've experienced it. The terra cotta walls and hand-painted tableware create and authentic atmosphere that pairs nicely with Bruna's classic Italian menu, on which you'll find dishes prepared with fresh meats and natural free-range poultry, as well as prosciutto, cheeses, olive oils, and vinegars imported from Italy. Hours: Tuesday - Thursday, 4 - 9 p.m.; Friday - Saturday, 4 - 10 p.m. Map
Jonny Cakes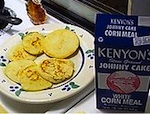 What exactly is a jonny cake? Traditionally, jonny cakes are flattened, grilled cakes made from yellow or white cornmeal mixed with salt, hot water or milk, and sometimes sweetened. The food originated with the region's Native American inhabitants, who used ground corn for cooking long before the European settlers arrived. Today, local diners serve jonny cakes hot off the griddle with butter and maple syrup to top. It's a pretty simple food, but sometimes simplicity tastes the best.
Where to Find Jonny Cakes in Rhode Island
South County region
Beacon Diner
2939 South County Trail
East Greenwich, RI
401-884-9807
The Beacon Diner in East Greenwich has been open for 45 years and is still going strong. If the West-Bay style "thick" jonny cakes aren't enough to convince you of this classic diner's charm, the baby jukeboxes in every booth surely will. It's probably because of that same charm that The Beacon got featured in the movies
Hard Luck
and
27 Dresses
. Hours: 6 a.m. - 1:45 p.m.
Map

Kenyon's Gristmill
21 Glen Rock Road
Usquepaugh, RI
800-7-KENYON
Jonny cakes are Rhode Island tradition, thanks in no small part to Kenyon's Gristmill, the oldest operating manufacturing business in the state. At Kenyon's, they've been grinding meals and flours on site since 1696. If you're just visiting and you'd like to take a taste of Rhode Island home with you, visit Kenyon's and pick up a bag of their original Johnny Cake Corn Meal. A visit to the mill is fun and educational, as guests can tour the historic mill facilities, learn about Rhode Island history, and attend some of Kenyon's annual events, like the Harvest and Johnny Cake Festival every autumn. For tour dates, event schedules, and other information, visit www.kenyonsgristmill.com. Map
New York System Hot Wieners

As baffling as it may seem, a "New York System Hot Wiener" is actually a Rhode Island tradition--you won't find an authentic one anywhere else, including New York. A hot wiener is a small frankfurter, served on a steamed bun. True Rhode Islanders order them "all the way," meaning the dog comes loaded with spiced meat sauce, celery salt, chopped onions, and yellow mustard. Rhode Island's New York System diners are legendary for their unmistakable character--the service and atmosphere are a little rough around the edges, but the charismatic customer service and cheap tasty food more than make up for it.
Where to Find New York System Hot Wieners in Rhode Island
Providence/Warwick region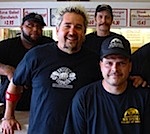 Olneyville New York System
20 Plainfield Street

Providence, RI

401-621-9500
The Stevens family has been serving Rhode Island's own culinary favorite, hot wieners since 1946. Set in the middle of bustling Olneyville Square, Olneyville New York System is arguably the most renowned of the "hot wieny" joints Rhode Island has to offer. For a truly authentic experience, pop into ONYS on a Friday or Saturday evening, order three wieners "all the way," an order of french fries "beef stew" (loaded with ketchup, vinegar, and salt), and a coffee milk. The guys behind the counter will provide the entertainment. Hours: Monday - Thursday, 7 a.m. - 2 a.m.; Friday and Saturday, 7 a.m. - 3 a.m; and Sunday, 6 p.m. - 2 a.m. Map
Original New York System
424 Smith Street
Providence, RI
401-331-5349
There's some dispute over which of the Rhode Island New York Systems is actually the oldest, but Original New York System in Providence's Smith Hill neighborhood claims it truly is the original, dating back to 1927. Here you'll find all of the greasy late night eats you could ever want, along with a little slice of Providence history. Legend has it that Talking Heads frontman David Byrne worked for a stint serving wieners at the Original NYS while he was a student at the Rhode Island School of Design in the 1970's. An artist has to start somewhere. Call for hours. Map
Historic Diners
Authentic diners and traditional diner food are alive and sizzling in every corner of New England. In fact, Rhode Island is the birthplace of the diner. In 1872, a pressman at the Providence Journal newspaper began to sell prepared food from a horse-drawn wagon outside the Journal building. Next, companies were founded to manufacture and sell "lunch wagons" with interior seating. By the 1930s, diners began to adopt a more streamlined, railroad-car appearance. In recent years, Rhode Island has been a leader in the classic diner revival.
Where to Find Historic Diners in Rhode Island
Providence/Warwick region

Haven Brothers Diner
Outside City Hall, 25 Dorrance Street
Providence, RI
The Haven Brothers Diner, a four-stool operation, is towed to a curbside location next to Providence City Hall every evening and towed away at 5 a.m. the following morning. This legendary eatery has been serving minimalist food to late-night downtown denizens since 1893 (seriously). It is considered perfectly acceptable to take your burger and coffee and sit on the front steps of City Hall while dining. Map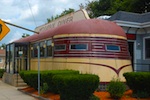 Modern Diner
364 East Avenue
Pawtucket, RI
401-726-8390

The Modern Diner was the first in a succession of diners to be placed on the National Register of Historic Places. It's art-deco inspired dining room is small but charming, with a larger addition (not original) added to the back. The Modern is famous for their imaginative weekend brunch specials, quirky service, and the occasional line out the door on busy weekend mornings. It's worth the wait. Open Monday - Saturday, 6 a.m. - 3 p.m.; Sunday, 7 a.m. - 2 p.m. Map
Newport region

Bishop's 4th Street Diner
184 Admiral Kalbfus Road
Newport, RI
401-847-2069
Bishop's is a 1950's style diner with attitude. Here you'll find all sorts of regional favorites on the menu, like jonny cakes, fish n' chips, and more. Originally located in Swansea, Massachusetts, the diner was moved to its present location in Newport in 1967, and since become a local favorite in South County. Open Monday - Thursday, 6 a.m. - 3 p.m.; Friday, 6 a.m. - 3 p.m. and 6 p.m. - 8 p.m.; Saturday, 6 a.m. - 2 p.m.; Sunday, 6:30 a.m. - 2 p.m. Map
See this page for more diners in Rhode Island …
Apples

Apple growing has found a fertile home in rocky soils, long, hot summers, and crisp fall days of New England. Until the mid-1800s, cider was one of the most popular beverages in North America because apples were plentiful; it was cheap to make and, unlike milk, it would not go bad. All the colonists, young and old, drank hard cider at all types of occasions. The Rhode Island apple industry is still largely family-owned and orchards are an important community resource. Many growers offer pick-your-own sales and farm stands that sell homemade apple butter, applesauce, pies, and more.
Where to Find Apple Orchards in Rhode Island
Providence/Warwick region

Barden Family Orchard
56 Elmdale Road

North Scituate, RI

401-934-1413
If you've lived in Rhode Island long enough, chances are you've got fond memories of spending a sunny autumn day at this family-owned and run farm, just 25 minutes northwest of Providence. Barden's offers over 20 varieties of apples that you can pick right off the tree, as well as 15 varieties of peaches, rasberries, a pumpkin patch, and fresh apple cider, made on site. Apple season begins the first week of August and extends in November. Map
Blackstone Valley region

Phantom Farms
2920 Diamond Hill Road
Cumberland, RI
401-333-2240
Phantom Farms is a picturesque apple orchard and farm stand in operation for over 60 years. They offer over fifteen varieties of apples, including some favorites like Macoun and Honeycrisp, plus strawberries, blueberries, tomatoes, squash, cucumbers, peppers, and giant pumpkins. After you're done filling your apple bags in the orchard, stop by their country bake and gift shop, garden center, and flower shop. Pick-you-own apple season begins in September and lasts until November. Map

Jaswell's Farm
50 Swan Road
Smithfield, RI
401-231-9043
Jaswell's is located in the heart of what locals refer to as "apple valley." True to its name, the region is home to several orchards, one of which is Jaswell's--the oldest operating apple orchard in Smithfield, run by the Jaswell family for over a century. The farm offers pick-you-own apples, as well as strawberries, blueberries, pumpkins and more. Pick-you-own season starts in June and ends in late October. Map
Click here for a complete list of pick-your-own farms in Rhode Island.
Odds n' Ends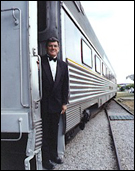 Newport Dinner Train
Depot at 19 America's Cup Avenue
Newport, RI

401-841-8700
Here is an opportunity to step back in time to an era when dining aboard a luxury train was a statement of elegance and privilege. Newport Dinner Train offers dinner and luncheon trips during a 22-mile sentimental journey along scenic Narragansett Bay. Dine in a vintage rail car meticulously restored to the golden age of railroading, with plush velvet draperies and fine china, silver and crystal set on crisp white linens in the soft glow of candlelight. Enjoy black-tie service and excellent cuisine. Dinner trains are Friday and Saturday evenings and luncheon trains are Thursday and Saturday afternoon. The meals are prepared on board and presented tableside as you gaze upon scenic Narragansett Bay and beyond. Offered April through October. Map

Coffee Milk and Coffee Cabinets
Coffee milk is the "Official State Drink" of Rhode Island, and can be found in most diners and restaurants across the state. The concept is simple-coffee syrup and milk, and the results are delicious. A truly authentic coffee milk is made with either Autocrat or Eclipse brand (both locally produced) coffee syrup, an ingredient you can find in local grocery stores but won't easily find once you leave the state. Add ice cream to your coffee milk, and you've got yourself a coffee cabinet, Rhode Island's answer to the milkshake.
Del's Lemonade
Del's Frozen Lemonade, now a Rhode Island institution, can be traced all the way back to 1840 in Naples, Italy. According to the Del's website, Great Grandfather DeLucia made the first "Del's" lemonade by mixing winter snow with fresh local lemons and sugar, and selling the drink at the local market. Flash forward to 1948, when Angelo Delucia starts peddling his father's recipe from a little cart in Cranston, RI and introduces the ocean state to this refreshing summertime treat. Today, Del's is still a family-owned and run enterprise, with locations all over the state. For a list of locations, click here.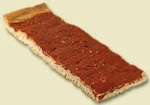 Pizza Strips
Pizza strips, or "bakery pizza," can be found throughout the state, most commonly at small Italian bakeries where the food originated. A pizza strip is characterized by it's thick, moist crust, and the topping consists only of tomato sauce and oregano. Pizza strips are served at room temperature, and are typically sold without cheese, although occasionally they can be found with a light sprinkling of parmesan on top.